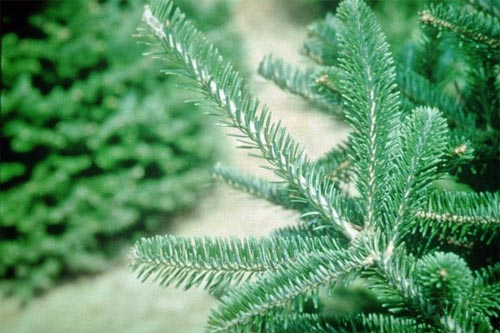 Living Christmas Trees
You can also select an Afghan Pine living tree in a container that is
ready to plant in your yard after the holidays. The farm stocks Afghan
Pines in one and five gallon containers.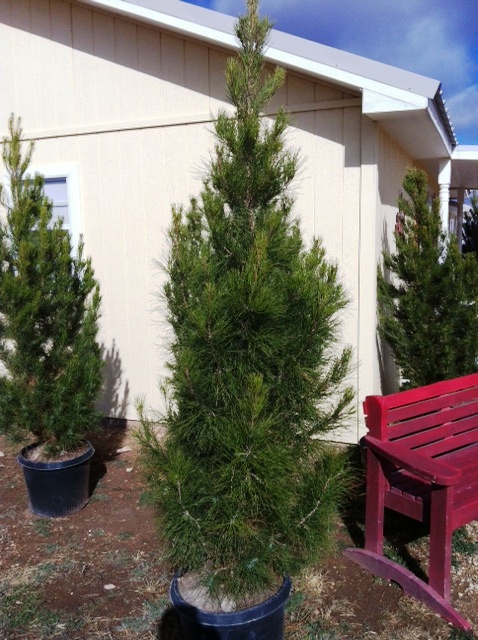 325-896-7575

Choose & Cut
The Concho Christmas Tree Farm is a choose &
cut farm offering customers the chance to cut
their own locally grown Afghan pines.
These trees offer a traditional Christmas tree look. We furnish handsaws for you to cut the tree,
or we can do it for you. Then we shake, bale
and help you load the tree into your vehicle.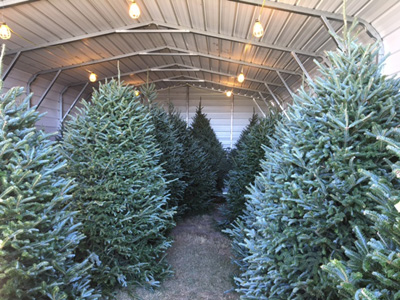 Pre-cut Fraser Firs
In addition to the farm grown trees; the farm
offers North Carolina Fraser Firs, the premium
of all firs. Their blue-green branches are soft
to touch, easy to decorate, and have the aroma
only a Real Christmas Tree can provide. All
pre-cut trees are kept in shade and water
from the time they arrive at the farm until
you carry them home. The sizes range from
6 feet to 10 feet. Much smaller Fraser Fir
tabletop trees are available for customers
who don't have room for a larger tree.